Bees Wax
Hot Depilatory Wax with 100% Natural Bees Wax
Armpits
Bikini
Face
Body
HOT DEPILATORY WAX KARAVER
in 5 types: 50g, 250g, 250g (REZ), 250g (GRAIN), 750g (PRO)
based on natural Beeswax
Classic method ... appears again this year in fashion
Deep long lasting waxing
Depilatory wax containing natural beeswax and NO paraffin
(It needs some skills to use it, but it's easy to learn)
The most widely known, traditional, effective and long lasting hair removal method for face and body, removes hair from the root without breaking it.
The hot depilatory wax by Karaver
with natural beeswax
and
organic olive oil
is a high quality natural and effective product popular in European market. Its synthesis of natural beeswax of excellent quality and of carefully chosen natural conifer resins, transfuses a particularly good elasticity, and is enriched with organic olive oil rich in nutrients and vitamin E. This is a gentle and tolerant form of depilation, leaving the skin soft and velvet. It contains no parabens, paraffin, does not contain artificial colors, is non-flammable, and can be used again. Karaver pure wax, guarantees the maximum duration (15-25 days) until the reappearance of hair.
* Possible wax residues are removed with alcohol 70ο 
Glyceryl Rosinate Resin
Rosin (Colophonium)
Natural Bees Wax (Cera Alba)
Greek Olive Oil (Olea Europeana)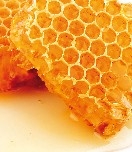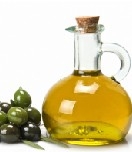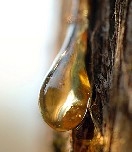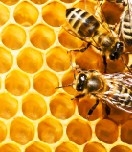 Heat the plate slowly till the Wax melts completely
Apply the special handle to the plate (50 g pack); if convenient, apply the special handle before heating the plate, or fold the handle (250 g pack)
Let it cool down till it acquires a "honey-like" texture
Check the Wax temperature on your hand and spread it using the spatula over the area to be depilated, following the direction of hair growth
Wait for a little till it dries and forms a crust
Lift one edge and pull with one sharp move at the opposite direction to the hair growth
For an efficient depilation, hair should have a length of 4-5 mm. Between two depilations and until the hair becomes long enough, use the Karaver bleaching cream
GOLDEN BLEACH.
Note: For depilating the upper lip, keep the skin stretched and pull at the opposite direction to the hair growth.
Application of special handle (pack 50g)
Hot wax, 50g
Suitable for small areas like face and bikini. Warm up with little intensity in an open or closed hob, in its metallic plate. It is easy to use, due to its special handle.
Hot wax, 250g
Suitable for larger areas of the body such as legs, arms, abdomen etc. In metallic aluminum container, warm up in a closed or open hob. Is easy to use, due to its special handle.
Hot wax, 250g REZ
It is used as above, as an economic package replacement. You take it out of its aluminum plate and you break it into smaller pieces. It can be warmed up either in the small plate of 50gr or in the vase of 250g or you can warm up as it is.
Hot wax, 250g PERLE
Use it as above, in practical package of wax granules. You can get the quantity that You need and warm it up either in the small plate of 50gr or in the container of 250g.
Hot wax, 750g PRO
Used primarily by professional beauty salons that want larger quantities. Packed in aluminum utensil can be heated as it is in an open hob or can be cut into pieces corresponding to each user's needs.