BeesWax
Hot Depilatory Wax made of 100% natural Beeswax
Underarm
Bikini
Face
Body
Hot Depilatory Wax made of 100% natural Beeswax
Karaver's BeesWax is a hot depilatory wax made from excellent quality ingredients – natural Beeswax and organic Olive oil.
The beeswax is carefully chosen for its purity and contains natural conifer resins, which allows it to be particularly elastic.
Its infusion with organic Olive oil allows it to be rich in nutrients and vitamin E. A traditional way of waxing, BeesWax leaves your skin soft and lasts for 15-25 days.
Karaver's BeesWax comes in 5 sizes: 50g, 250g, 250g refill, 250g beads and 750g professional.
Traditional waxing method;
Effective, long lasting hair removal;
Made of 100% natural Beeswax;
Contains NO paraffin, artificial colours or parabens;
Removes hair from the root;
Can be reused.
Resins (Glyceryl Rosinate)
Rosin (Colophonium)
Natural Beeswax (Cera Alba)
Greek Olive Oil (Olea Europeana)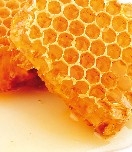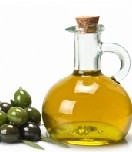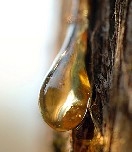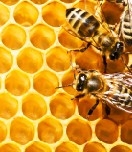 Tips:
For best results, hair should be 4-5 mm in length;
Hot wax requires some experience to use;
Always keep skin stretched before pulling the wax in the opposite direction of hair growth.
Instructions
Before heating, apply the special handle to the 50g pot or fold the handle on the 250g pot;
Heat the pot slowly until the wax melts completely;
Let it cool down until it acquires a honey-like texture;
Apply a small amount of wax on the back of the hand to check the temperature of the wax;
With the help of the enclosed spatula, apply the wax in the direction of hair growth over the area you wish to wax;
Wait for the wax to solidify then peel off in the opposite direction of hair growth;
Clean the excess wax with Azulene Oil After-depilation wipes that soften your skin.
Caution
This product is not suitable for microwave use;
Never leave unattended while heating;
Overheating the product can cause burns or combustion;
Do not apply on sunburned, wounded, acne prone or irritated skin;
Do not apply to skin with eczemas, wounds, varicose veins, warts, or moles;
Do not apply if you suffer from diabetes and/or circulatory problems;
Do not use on nose, eyebrows, ears, nipples, genital or perianal area;
Do not use warm water, soap or alcohol to wipe any wax residues;
Wait for 24 hours before applying perfume, deodorant or sunscreen;
Wait for 24 hours before exposing your skin to the sun or going swimming;
Keep out of the reach of children.
Application of the handle (BeesWax, 50g)


BeesWax, 50g
Ideal for small areas such as face, underarm and bikini.
BeesWax, 250g
Suitable for larger areas of the body such as legs, arms, abdomen, etc.
BeesWax, 250g REFILL
It is used as a refill. Remove it from its aluminum package and break it into small pieces; it can be warmed up in the 50g or 250g metal containers.
BeesWax, 250g BEADS
Wax beads allow use of a smaller quantity of wax at one time. It can be warmed up in either the 50g or 250g containers.
BeesWax, 750g PROFESSIONAL
Used primarily by professional beauty salons that require larger quantities. Packed in aluminum, it can be heated as it is on a hob or can be broken into smaller pieces and heated in a separate container.