Golden Bleach
Hair Bleaching Cream for Body & Face
Underarm
Bikini
Face
Body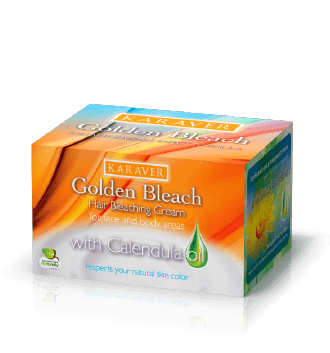 Golden Bleach is a bleaching cream for unwanted face and body hair.
Golden Bleach can be used between two depilations to make short hair that cannot yet be removed, less visible.
It is also used by people who prefer not to use other methods of depilation, with immediate visible results. It does not affect the natural skin tone as it is made out of natural raw materials.
No pain
Instant results
Suitable for body and face
Cream:
Aqua
Hydrogen peroxide
Glyceril stearate
Stearic acid
Isopropyl miristate
Propylene glycol
Palmidopropyl dimethylamine
Sodium 2-hydroxy-propanoate
Calendula oil
Pentasodium pentetate
Silicon oil
BHT
Methyl p-hydroxybenzoate
Phosphoric acid
Propyl p-hydroxybenzoate
Parfum
Accelerator Powder:
Ammonium hydroden carbonate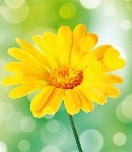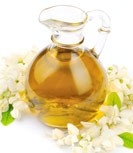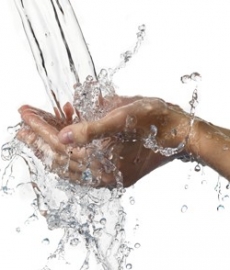 PATCH TEST
If you are using this product for the first time, we recommend that you test it on a small area of your body. If no sign of irritation appears within 24 hours, it is safe to use.

TIPS
If your skin is sensitive, we recommend adding a larger amount of cream into the mixture;

When bleaching eyebrows, please take extra care so that the mixture does not get in contact with the eyes.

It is normal for the skin to tingle while using this product; if it becomes unbearable, stop using the product.
INSTRUCTIONS
Clean the area you want to bleach, using cold water and soap and then dry it well.

Use the small side of the spatula, measure one small dose of accelerator powder from the vial and place on the plastic tray provided;

Use the large side of the spatula, measure one dose of Golden Bleach cream and place on the plastic tray;

Mix the two components together;

Cover the hair you want to bleach with the mixture;

Leave the mixture on for 15 minutes;

Remove the mixture with the spatula and wash thoroughly with cold water.
CAUTION
Do not rub the area or use soap to remove the cream:

Do not apply on sunburned, acne prone or irritated skin;

Do not apply to skin with eczemas, wounds, varicose veins, warts, or moles;

Do not apply to wounded or sunburned skin;

Do not apply if you suffer from diabetes and/or circulatory problems;

Do not use on nose, eyebrows, ears, nipples, genital or perianal area;

Do not use warm water, soap or alcohol to wipe any wax residues;

Wait for 24 hours before applying perfume, deodorant or sunscreen;

Wait for 24 hours before exposing your skin to the sun or going swimming;

Keep out of the reach of children.