Golden Bleach
Hair Bleaching Cream for Body & Face
Armpits
Bikini
Face
Body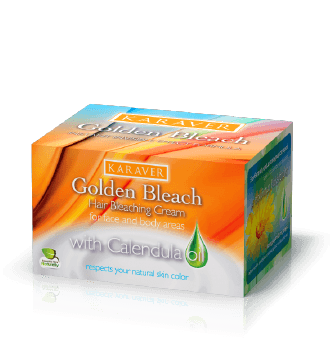 Golden Bleach is a bleaching cream for unwanted Face and Body hair. It can be used between two depilations to make invisible the hair that cannot be removed with other waxing methods as they are very short yet. It is also used by people who are afraid of using other methods of depilation, with immediate visible result. It doesn't affect the natural skin color as it is made out of natural raw materials. With Calendula Oil.
Cream:
Aqua
Hydrogen peroxide
Glyceril stearate
Stearic acid
Isopropyl miristate
Propylene glycol
Palmidopropyl dimethylamine
Sodium 2-hydroxy-propanoate
Calendula oil
Pentasodium pentetate
Silicon oil
BHT
Methyl p-hydroxybenzoate
Phosphoric acid
Propyl p-hydroxybenzoate
Parfum
Accelerator Powder:
Ammonium hydroden carbonate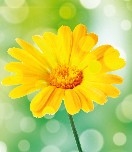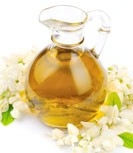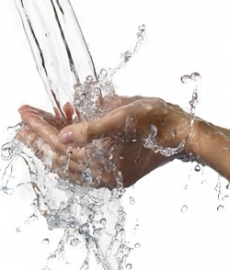 Clean the area you want to bleach, using cold water and soap and then dry it well.
Use the small part of the spatula, measure one dose of accelerator powder from the vial and with the large part of the spatula, measure one dose of cream GOLDEN BLEACH from the jar.
Put both components on the plastic tray and with the large edge of the spatula, mix thoroughly.
Spread the mixture using the spatula on the area you want to bleach, covering completely the hair.
Leave the mixture for 15 minutes to act and with the spatula, remove it and wash thoroughly with cold water.
Now the unwanted hair is bleached
... without pain and due to the smoothing properties of the Calendula extract your skin remains smooth and velvety soft. For additional bleaching repeat the above procedure. For bleaching the eyebrows, follow the same method making sure that the mixture does not come in contact with the eyes. If your skin is sensitive, add an additional amount of cream, using the tip of the spatula.