RollOn 100ml
Roll on Water Removable Sugar based with LARGE, SMALL or MINI* head in 4 natural essences
Armpits
Bikini
Face
Body
The
Karaver Roll On Water Removable
is a wax, which can be used with the Karaver Heater Applicator and needs 10 min of heating. It is also suitable for sensitive skin plus the wax residues can be rinsed easily with water. The Karaver Roll On Water Removable can be also used in the
microwave or Bain Marie
. Classic Roll on vs Karaver Roll on:
The Classic Roll on necessarily needs Heater (15-22€) AND 20-40 minutes time of preparation
Karaver Roll on has incredible natural flavors derived exclusively from anti-allergic extracts of perfumes that it contains (Melon, Green Tea, Milk with Honey and Orange). The Classic Roll on doesn't smell very nice, normally like resin when using it)
Karaver Roll on does not hurt, as the product does not stick to the skin, only to the hair. The Classic Roll on hurts ENOUGH)
Very important: The after waxing residues are removed STRAIGHT with water and the skin does not need any further treatment to stay smooth and soft.
It comes with LARGE, SMALL or MINI* head in 4 natural essences: Milk & Honey, Orange, Green Tea and Melon *after special request.
Sucrose
Hydrolyzed corn Starch
Aqua
Glycerin
Citric acid (Citrus limopnium)
Acrylates/Steareth-20
Methacrylate Copolymer
Methyl
Paraben
Phenoxyethanol
Parfum
CI 47005-15985-42090-19140-16255-28440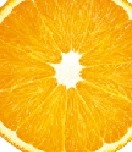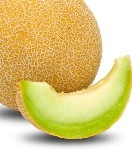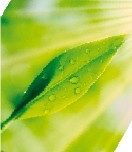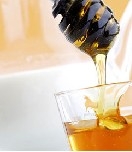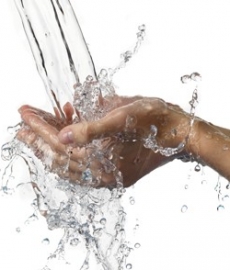 Steps
Detach the protection tape. Warm up slightly in microwave (750W apx. 30 sec), in water bath "bain-marie" or in Karaver Heater. Apply a double layer of wax in the direction of hair growth.
Put a NonWoven Karaver strip on the applied wax layer and press for proper sticking.
While holding the skin stretched, take one end of the strip and pull it with a sudden movement, opposite to the direction of the hair growth
Wash off any residual wax with water
Cautions:
Do not apply the wax on sunburned skin, on skin with acne, or on wounds, eczemas, irritations, varicose veins, warts etc
The product is used hot!
The overheating of the product can cause burns.
Warm up the product according to its instructions
Before use, check the temperature on a small area of your body. Preferably the outer side of the palm of your hand